This fall, Husarion is excited to exhibit and engage in an idea exchange during the 2023 IEEE/RSJ International Conference on Intelligent Robots and Systems (IROS 2023) in Detroit, USA.
Held from October 1-5, IROS is a forum for the international robotics research community, emphasizing future directions and the latest approaches, designs, and outcomes. The theme of IROS 2023, "The Next Generation of Robotics," will be reflected in plenary and keynote talks, workshops, tutorials, forums, competitions, tours, technical sessions, and… exhibitor stands.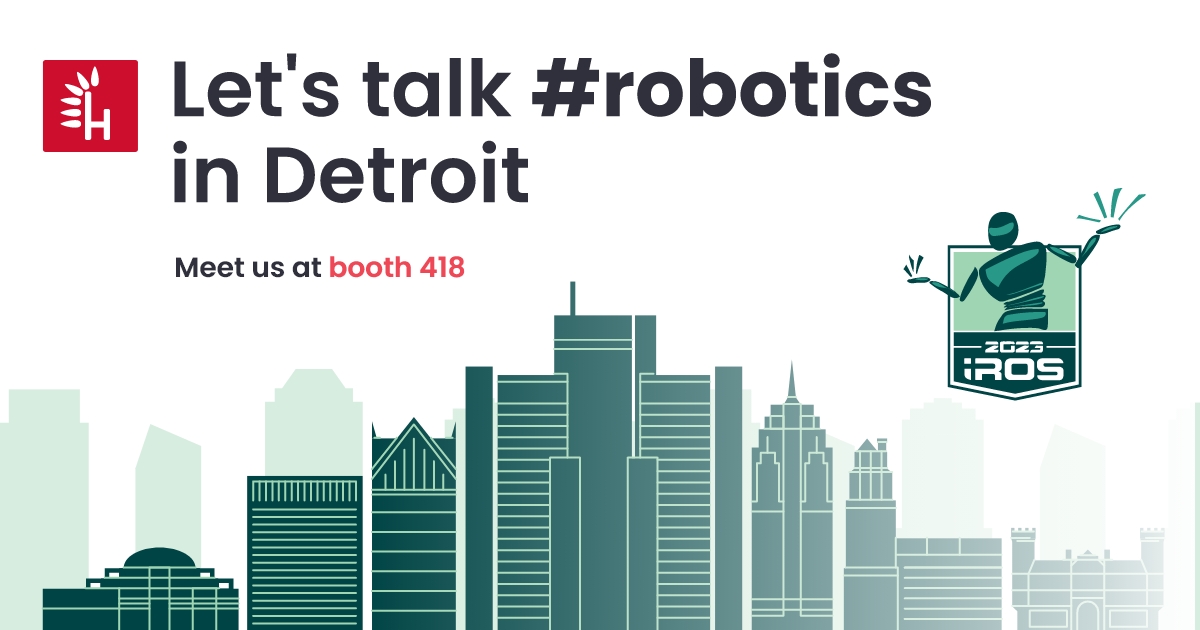 Drop by our booth 418 to see our products in action:
Panther - an industrial grade outdoor AMR, this time with a docking station and a web user interface in Foxglove,
ROSbot XL - a universal, ROS 2-native mobile robot platform, showcasing autonomous mapping & navigation and mobile manipulation with OpenMANIPULATOR-X,
Husarnet - a low-latency peer-to-peer VPN for next gen robotic fleets.