As proud members of the global robotics community, Husarion is excited to support the largest event of the year in robotics and automation - ICRA 2023 in London.
With this year's event theme of "Embracing the Future - Making Robots for Humans", we are looking forward to exchanging ideas and networking with R&D experts and academics, collaborating towards showcasing high-impact innovations in robotics.
Curious to know what we will be showcasing at our booth F12?
Keep reading to learn more about the upcoming attractions:
Panther - an industrial grade, professional UGV for outdoor environment
ROSbot XL - our brand new autonomous mobile robot for R&D and custom indoor use cases
Husarnet - a low-latency peer-to-peer VPN for next gen robotic fleets.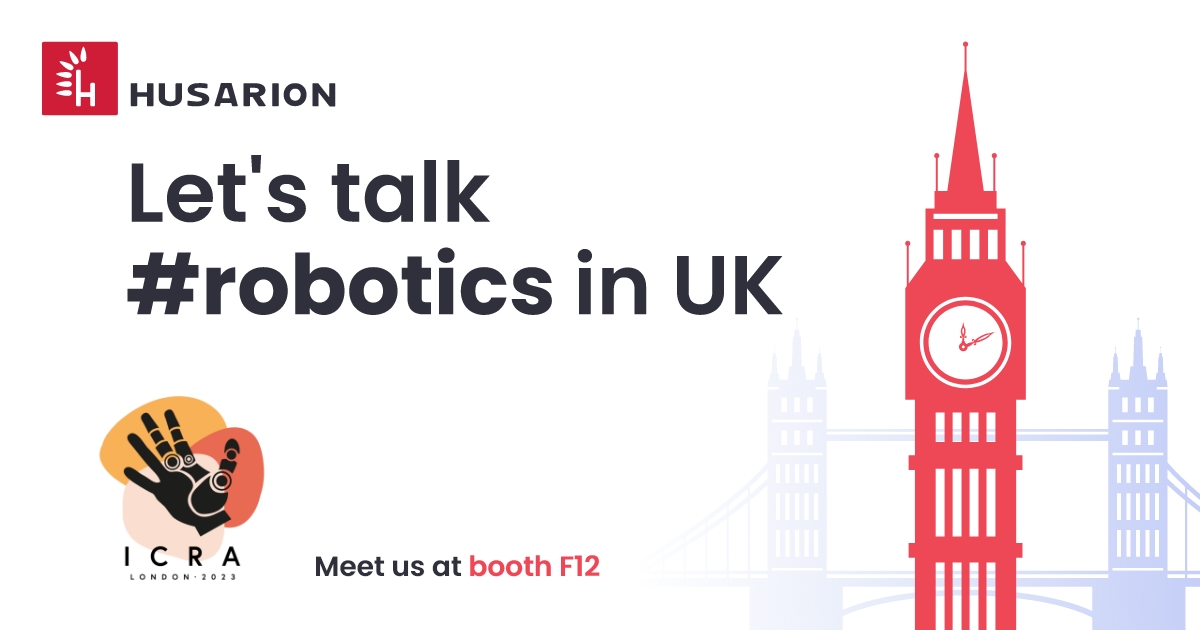 ICRA 2023​
The largest event of the year in the Robotics and Automation calendar, the 2023 IEEE International Conference on Robotics and Automation (ICRA) will be held in London from 29 May to 2 June 2023. It will bring together over 4,000 of the world's top roboticists, academics and leading industry representatives, delivering a world class programme of activities, including workshops, plenaries, competitions and exhibitions.
If you're not registered yet, don't miss this opportunity to meet the Husarion team and enjoy lectures by world-class roboticists: https://www.icra2023.org/registration
Panther​
Panther is an industrial grade outdoor robot designed to perform in demanding environments, compliant with IP54 or IP66 rate of protection and capable of transporting payloads of up to 80 kg.
Thanks to the resistant external mounting rails and highly modular electronic design, Panther can be easily integrated with various components, such as cameras, LIDARs, robotic manipulators and user computers. This makes it suitable for a wide range of industries, including:
Logistics
Agriculture
Surveillance and inspection
Mining
...and many others.
During ICRA, we will present the latest and enhanced v1.2 version of Panther, showcasing its capabilities on the following example use cases:
Visualization of data from sensors, including Ouster LIDAR, in RViz
Mobile manipulation with Kinova robotic arm and gripper from Robotiq
Controlling the robot manually with a gamepad
Monitoring the area thanks to Astra+ camera.
ROSbot XL​
ICRA 2023 will be a chance to see our new ROSbot XL in action. Released just last December, ROSbot XL is a compact and universal, ROS2-native autonomous mobile robot designed for R&D, rapid prototyping and custom robot development for indoor use cases.
The robot provides a high-capacity power supply and computing platform flexibility, allowing easy replacement of the default Single Board Computer (Intel NUC, Raspberry Pi 4 or Nvidia Jetson) with any other SBC depending on the demands of specific use cases.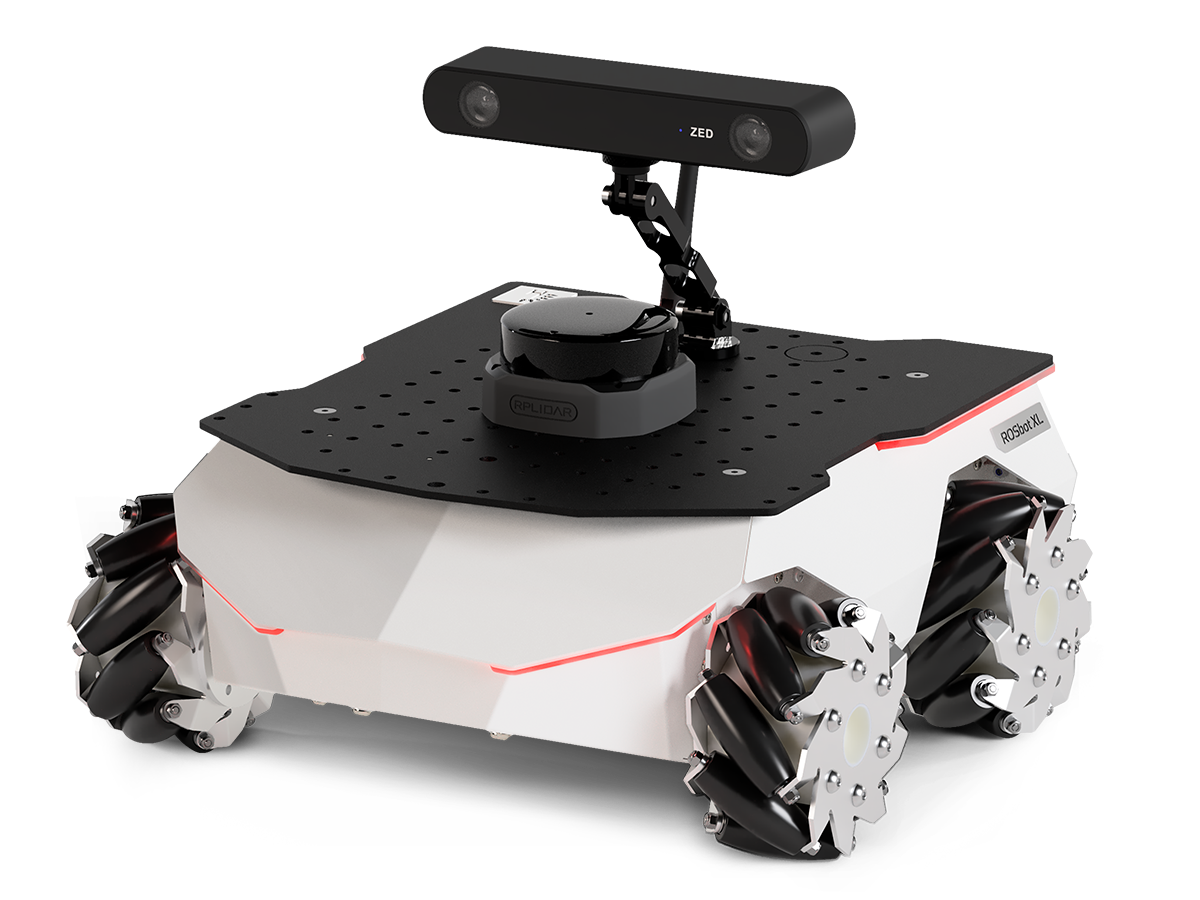 Great hardware is completed by performance optimized embedded firmware based on microROS and freeRTOS with hardware accelerated PID for each motor. To ensure that the process of firmware modifications is as simple and developer-friendly as possible, ROSbot XL firmware uses Arduino framework and platformIO.
What's more, both ROSbot XL ROS 2 package and the microcontroller's firmware are open source and available on GitHub, with ready-to-use GitHub templates for common use cases such as controlling ROSbot with a gamepad or mapping an unknown environment. To make the deployment process even simpler, ROSbot XL packages are also available as Docker images built for ARM64 and AMD64 architectures.
Visit our booth F12 to experience firsthand how quick and smooth the deployment process is for these use cases and chat with us about ROSbot XL capabilities.
And if you're curious to learn more about ROSbot XL software and hardware architecture, check out our previous blog post or take a look at the ROSbot XL manual.
Husarnet​
Last but not least, we'll be excited to showcase and discuss the capabilities of Husarnet - a low-latency peer-to-peer VPN that enables direct communication between devices, including robots, laptops, servers, and microcontrollers, without the need for a central server to forward traffic.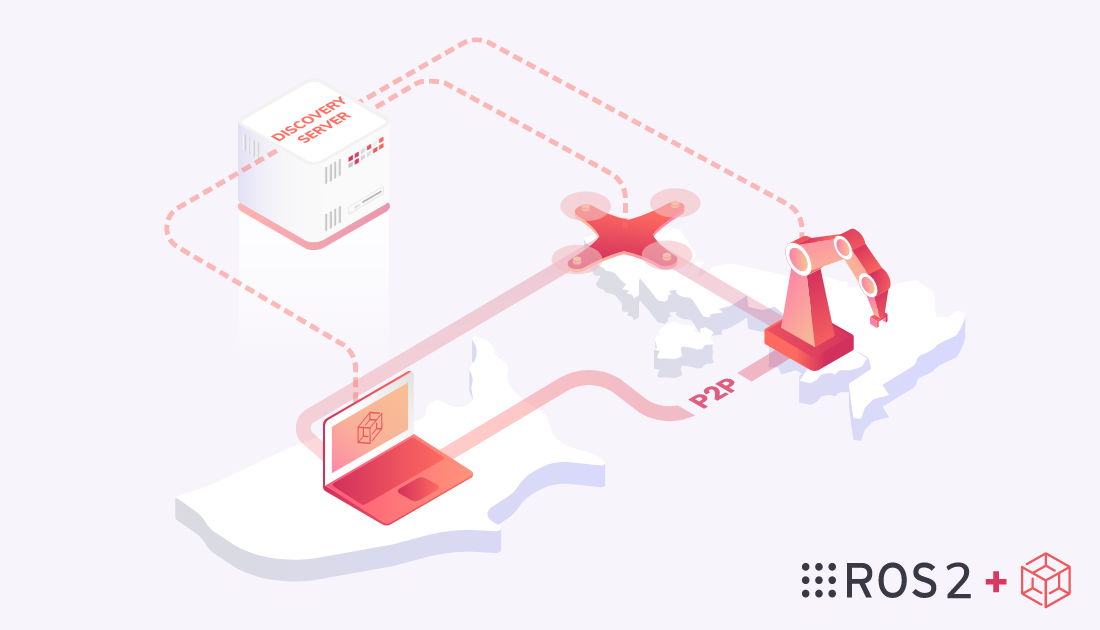 Husarnet works with ROS out of the box with zero configuration, making it an ideal tool for remote robot control and management of robotic fleets, with a focus on security, reliability, and minimal reconfiguration time.
Summary​
Sounds interesting?
We hope to see you during ICRA at our booth F12 to exchange ideas and chat about:
Panther - an industrial grade, professional UGV for outdoor environments
ROSbot XL - autonomous mobile robot for R&D and custom indoor use cases
Creating next generation decentralized robotic fleets with Husarnet, a low-latency peer-to-peer VPN for next-gen robotic fleets.
Don't forget to follow us on LinkedIn and Twitter for the latest updates on our presence at ICRA. And if you have any questions - don't hesitate to contact us at contact@husarion.com