The Panther platform can be configured with options that significantly increase the comfort and ease of working with the robot during the development of solutions and various tests and experiments. We have created this set of ready-made solutions based on our own and our clients' experiences to make work with Panther even more efficient.
DEV01 - User compartment cover with quick access panel​
DEV01 option is a modified top cover for Panther to enable easy access and cables (up to 8mm in diameter) passthrough to electronics in user space, while offering IP31 protection (bodies larger than 2.5 mm and water droplets). Ideal option for development work inside buildings.
Warning! While using DEV01 module whole Panther is de-rated to IP31 protection.
Quick access is provided by a panel mounted with 4 knurled thumb nuts, which can be unscrewed by hand.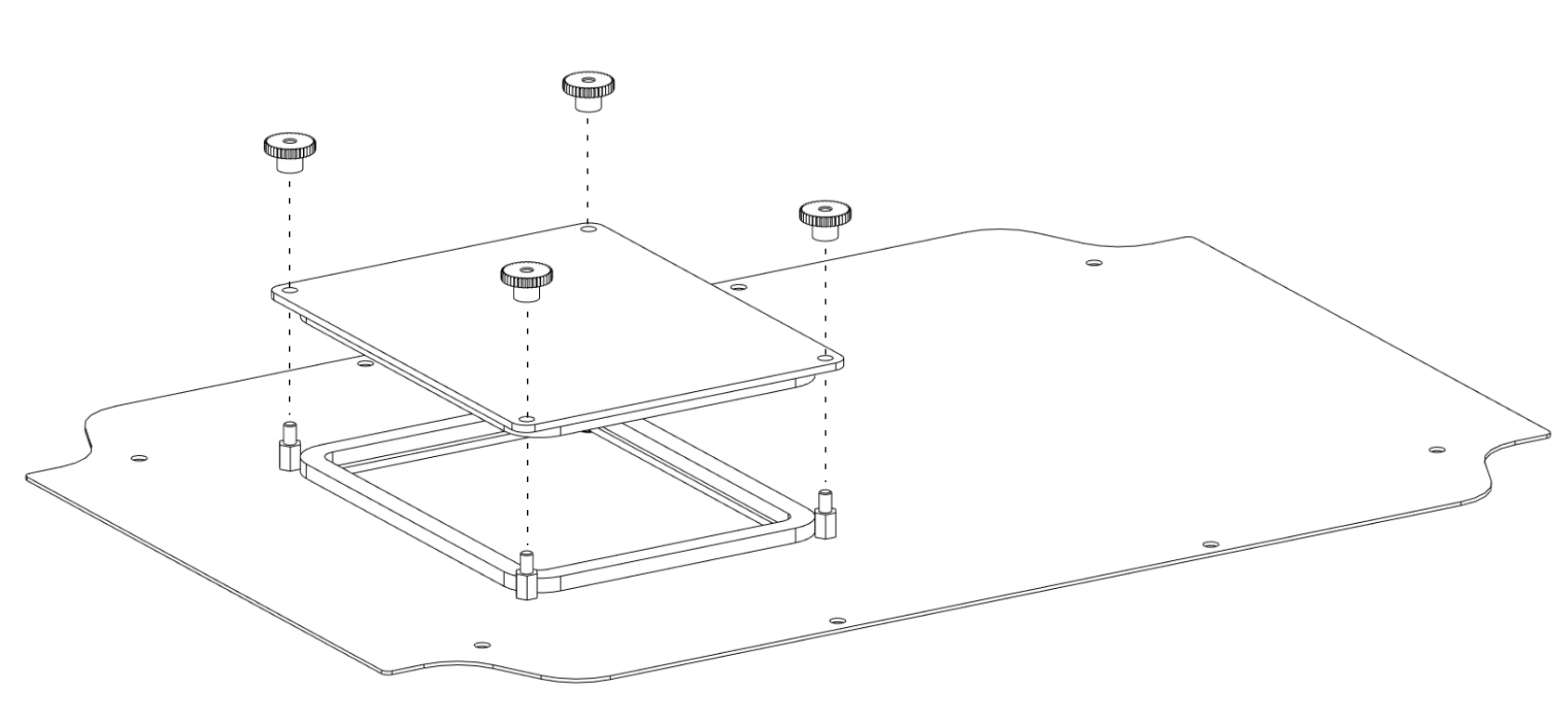 Installation​
Panther DEV01 module is fixed to Panther the same way, as IP54 Cover with 8x DIN 912 M5x12 bolts. More detail here.
DEV02 - Handles for carrying the robot​
The Husarion Panther can be configured with option DEV02 to enable easier manual lifting and moving the platform. It consists of 4 plastic handles mounted to bumpers.
Installation​
The DEV02 module have to be fastened to bumpers with 8x DIN 912 M5x12 equipped with lock washers and nuts for aluminum profiles.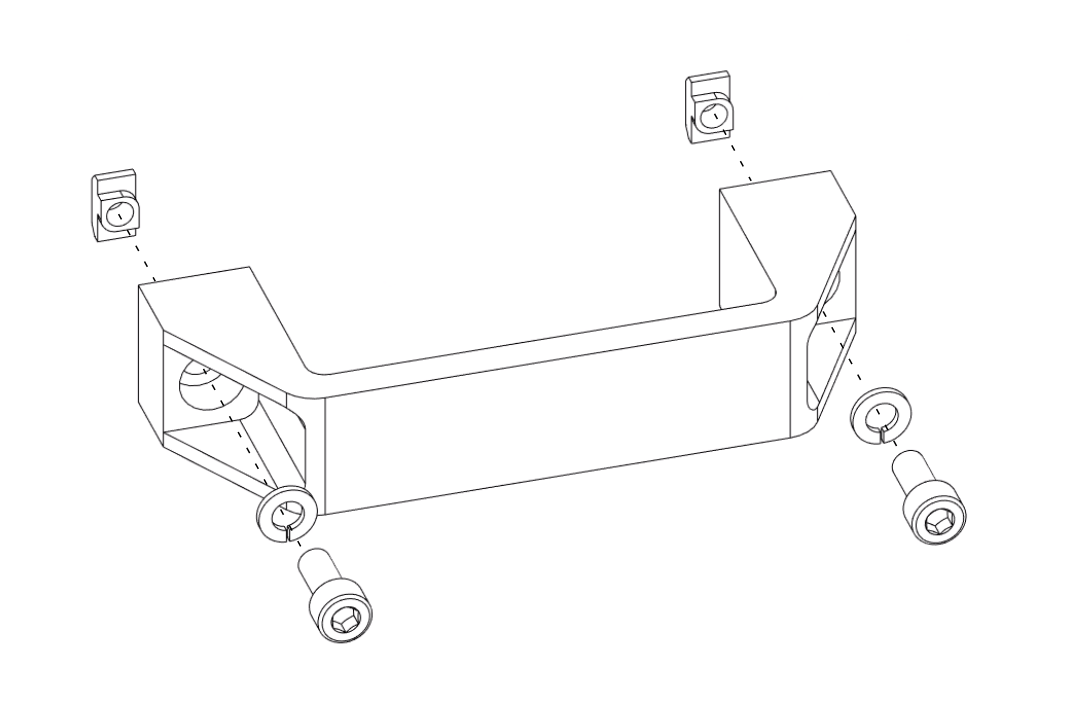 DEV03 - Mounting plate for railings​
A plate dedicated to carrying irregular loads on the robot and facilitating the quick assembly of devices on the robot. Made of non-slip plywood, 15 mm thick, moisture resistant, 520 x 500 mm in size, mounted 6 mm above the top rails of the robot.
Installation​
DEV03 is mounted directly to standard railings on the top of the robot with 8x DIN 912 M5x22 bolts. The set includes the necessary nuts for aluminum profiles and spacers.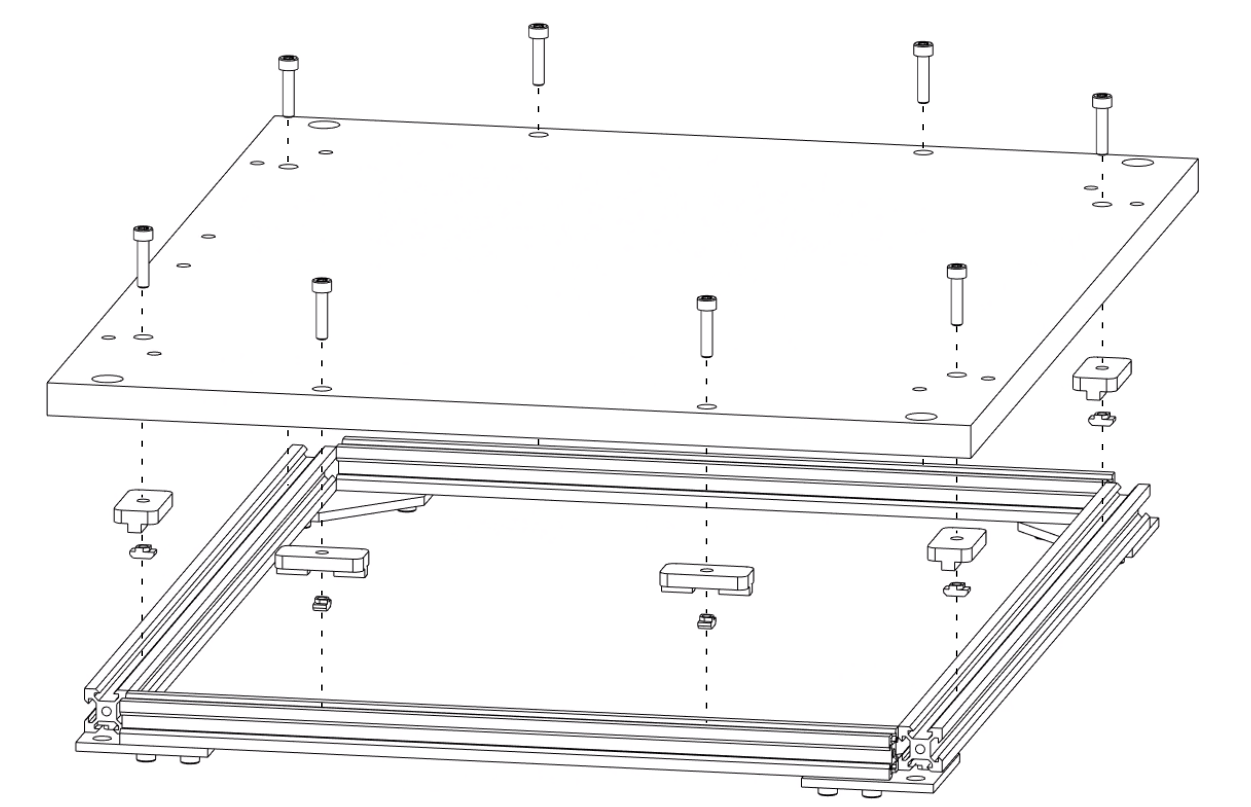 DEV04 - 370 mm high frame for sensors​
It is a truss structure made of light aluminum profiles that raises the robot's mounting surface (pattern of standard top rails) to a height of 720 mm (2.36 ft). Sensors can be installed on every profile. At the top of the structure, other DEV modules can be mounted on the railings, for example DEV03.
Installation​
The frame should be assembled and mounted to the standard top railings according to the diagram below using 32x DIN 912 M5x8 bolts with dedicated nuts for aluminum profiles.
To umount the DEV04 truss structure from the railings, unscrew 12 screws.
DEV05 - 350 mm pillar for sensors​
The column is designed for mounting light devices at a height of up to 700 mm. It allows you to easily place a camera or similar sensors, significantly improving its field of view.
Installation​
Using 8x DIN 912 M5x8 screws, mount the column to any profile of the top railings of the robot or other DEV module.
DEV06 - Basket on railings​
Basket with a plywood bottom, which is used to transport loose items without the need to fix them. The external dimensions of the basket are 500x420x200 mm.
Installation​
The basket elements should be attached to the plate and screwed together using DIN 912 M6x16 and DIN 912 M5x8 bolts.
For more detailed information and description how to assemble the kit you can see PDF manual for DEV06.